The global pandemic of coronavirus disease 2019 (COVID-19) was first reported on 31 December 2019 by the World Health Organization country office following a cluster of pneumonia cases in Wuhan City, Hubei Province of China. Severe acute respiratory syndrome coronavirus 2 (SARS-CoV-2) has been confirmed as the causative virus of COVID-19. To date, COVID-19 has become a global pandemic and it is continuing to spread across the globe.
COVID-19 affects different people in different ways. Most infected people will develop mild to moderate illness and recover without hospitalization. See information at following websites: https://www.nicd.ac.za/; https://covid19.who.int/
Aches and pains

Sore throat

Diarrhoea

Conjunctivitis
Headache

Loss of taste or smell

A rash on skin

Discolouration of fingers or toes
Should you have any of the above-mentioned symptoms kindly inform your doctor.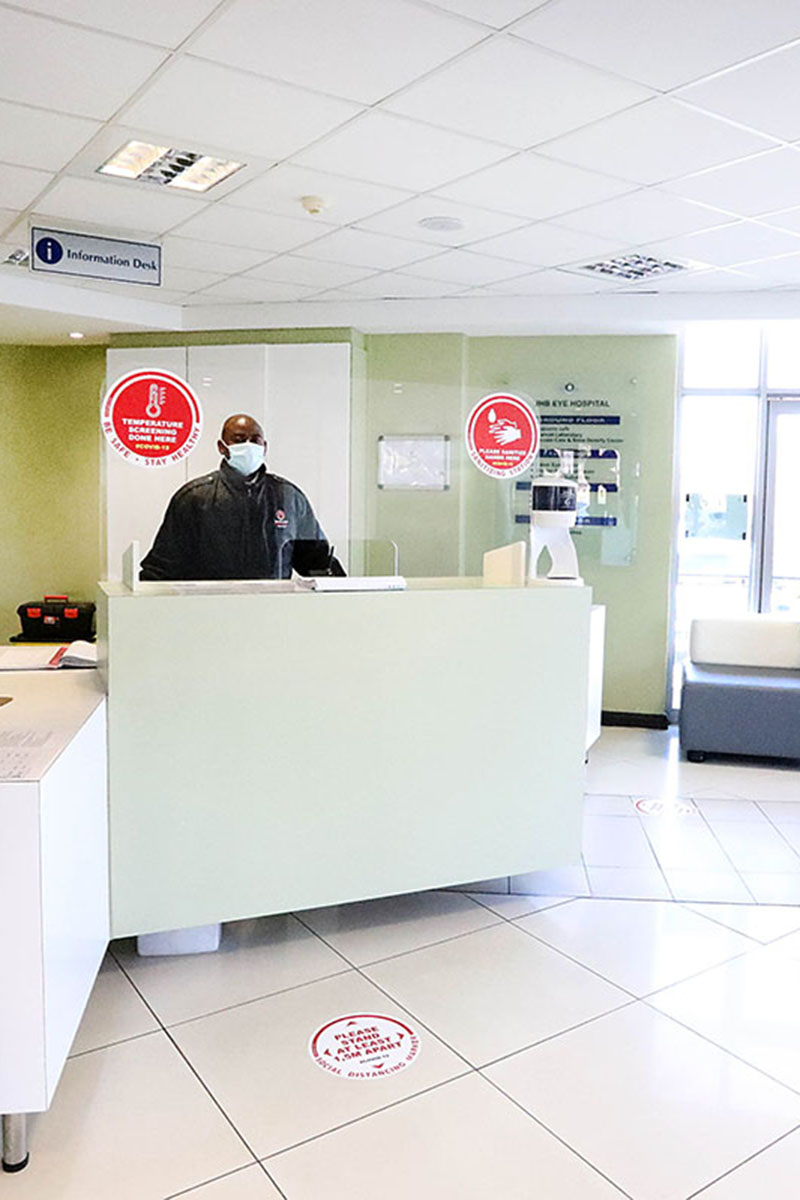 Following a consultation with your ophthalmic surgeon, you will be requested to visit one of the laboratories in your area to have a COVID test done. This test should be performed no more than 3 days prior to your admission to the Johannesburg Eye Hospital.
Prior to your admission, you will be requested by the receptionist at the ophthalmic surgeon's practice to complete the following documentation and forward it to the hospital.
By completing these documents we ensure that you spend as little time as possible in the reception area, waiting to be admitted.
Please bring the following with you to the hospital:
Original documentation – pre-admission document & anesthetic form

ID

Medical Aid card
Wear a mask at all times, we have a "No mask No entry policy".

Practice regular handwashing by using the hand rub dispensers available within the hospital environment.

Practice social distancing at all times.
Only patients will be allowed entry to the reception area unless:
The patient is a child (one parent with a negative COVID test will be allowed if the parent is to accompany child into theatre).

The patient has a disability and requires assistance from a carer / family member.

The patient is elderly and requires physical assistance from a carer / family member.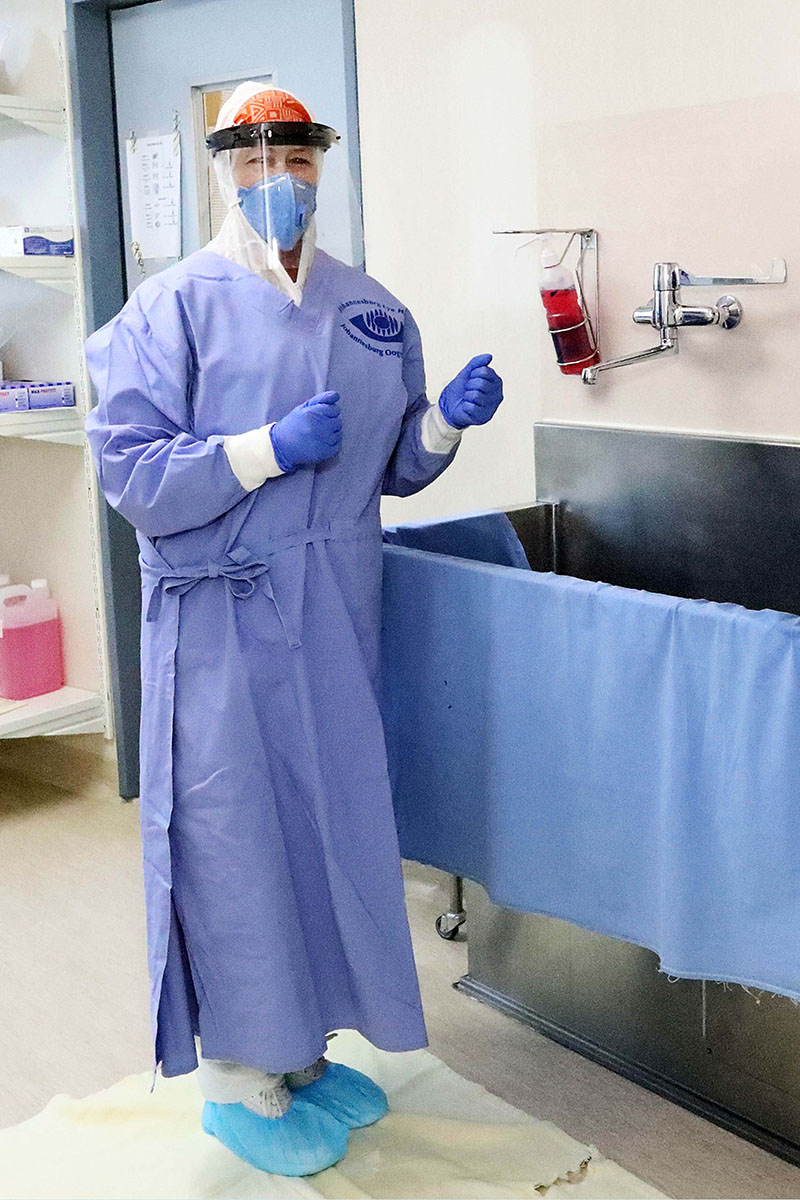 For your safety, we only allow 2 patients at a time into the reception area.
Once your admission has been completed, you will be welcomed by one of the Nursing staff members and taken to your bed where you will be admitted and prepared for theatre.
Social distancing is a priority during patient care so we have limited the number of patients we accommodate in each room.
You will be taken to theatre as soon as the theatre team calls for you.
Once your surgery is completed you will be collected by a nursing staff member, your family member/friend will be contacted to collect you.
You will be discharged as soon as you have had your refreshments.
All Employees are required to:
Wear a mask at all times.

Practice regular hand hygiene.

Practice social distancing.
Every attempt has been made to ensure the safety of all our patients and employees.